Once you made the decision to purchase the DefendMyID annual subscription and successfully purchased, you will receive a 10 character activation/promo code in your order confirmation screen and by email.
Then, simply click on the link in the email to jump to the DefendMyID Portal to start setting up your account!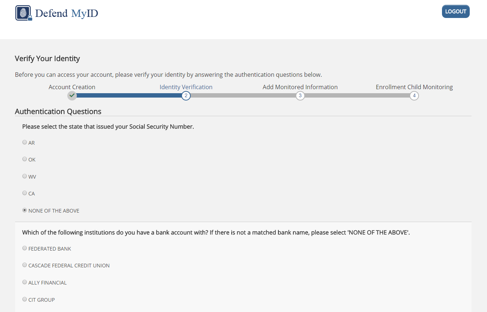 To ensure you are, who you say you are… you will need to answer some Identity Verification questions that only you and your dearest loved ones would know the answer to.
Side Note: If the question does not have a correct answer… it is OK to select none of the above! For me (the person writing this), the correct response to the first 2 questions was, "NONE OF THE ABOVE".
Supply all the information you would like us to be on the look-out for! The more information you provide, the better we can do our job.
Click around and make yourself at home! We will push you notifications as necessery.